The Dual Stream SwimFit swim spa is the ultimate hybrid of fitness and fun when you want everything! The dual-temp feature keeps you at peak performance temperature during the most vigorous low-impact workout, while the other side heats up for a soothing, post-exercise soak. Swim stationary laps for a full-body workout, row to work the upper body and arms, or jog underwater for a cardiovascular workout. Afterwards, enjoy a massage with fully-adjustable, hydrotherapy jets. Make the most of your backyard in the largest, most dynamic swim spa available!
SwimFit DualStream 19′ Specifications
226" X 93" / 574.04 cm X 236.22 cm
2,076 US gallons / 7,857 L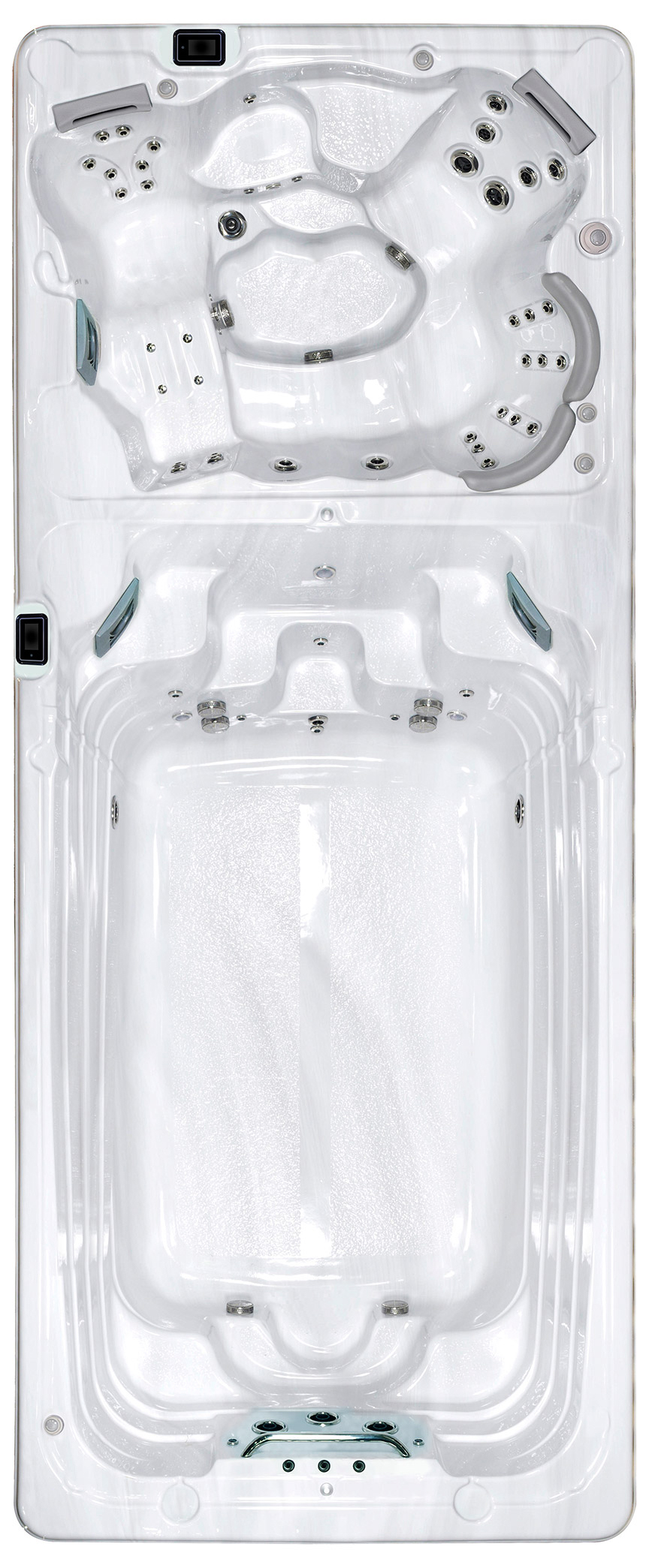 Watch the Swimlife Spa Videos
Want to learn more about this swim spa?
View Pool Installation Examples
GET THE BEST PRICING TODAY
Please provide your information in the form below to get the quote for your desired spa.
By submitting the form, I consent to receive electronic communications from Le Dipping Parlor Spas.