SwimExpert SwimStream 14′
The SwimStream has variable resistant, adjustable current stream, the thigh/abductor jets for lower body massage and resistance exercises and two hydrotherapy massage seats. The SwimStream is a pool, hot tub, and aquatic gym all-in-one. This swim spa is a fiberglass reinforced acrylic one-piece mini-pool that allows you to swim, jog, exercise or play. It needs less space, costs less money and requires less maintenance than a conventional pool. Adjust the current from a gentle front crawl to a 1:02 hundred-meter swim pace a challenge for even a competitive swimmer.
SwimExpert SwimStream 14′ Specifications
174" X 93" / 441.96 cm X 236.22 cm
1,727 US gallons / 7,220 L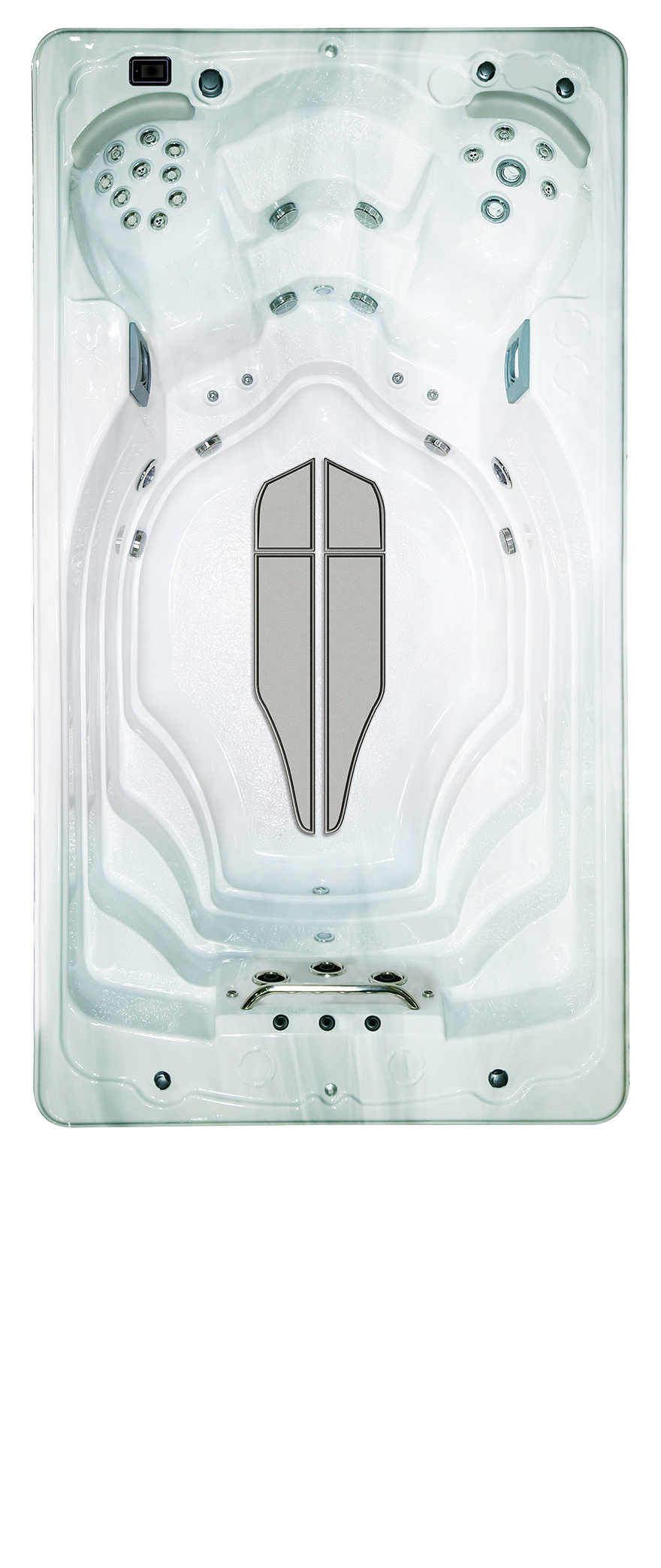 Watch the Swimlife Spa Videos
Want to learn more about this swim spa?
View Pool Installation Examples
GET THE BEST PRICING TODAY
Please provide your information in the form below to get the quote for your desired spa.
By submitting the form, I consent to receive electronic communications from Le Dipping Parlor Spas.