SwimExpert DualStream 19′
The 19-foot Dual Temperature Dual Stream Swimspa features an exercise spa, built-in stairs and an attached 5 person hot tub with 30 jets and separate controls. Set the temperature to 84 degrees in the exercise area for swimming or water aerobics and set the hot tub to 100 degrees for unsurpassed family fun and relaxation. It's the ultimate combination of exercise and pleasure. We offer a number of options to customize the spa to meet your specific requirements. Our smooth, even current is fully adjustable in speed from a gentle breaststroke to a racer's pace. At full speed, the swim is identical to a 1:08 hundred yard pace.
SwimExpert DualStream 19′ Specifications
226" X 93" / 574.04 cm X 236.22 cm
2,076 US gallons / 7,857 L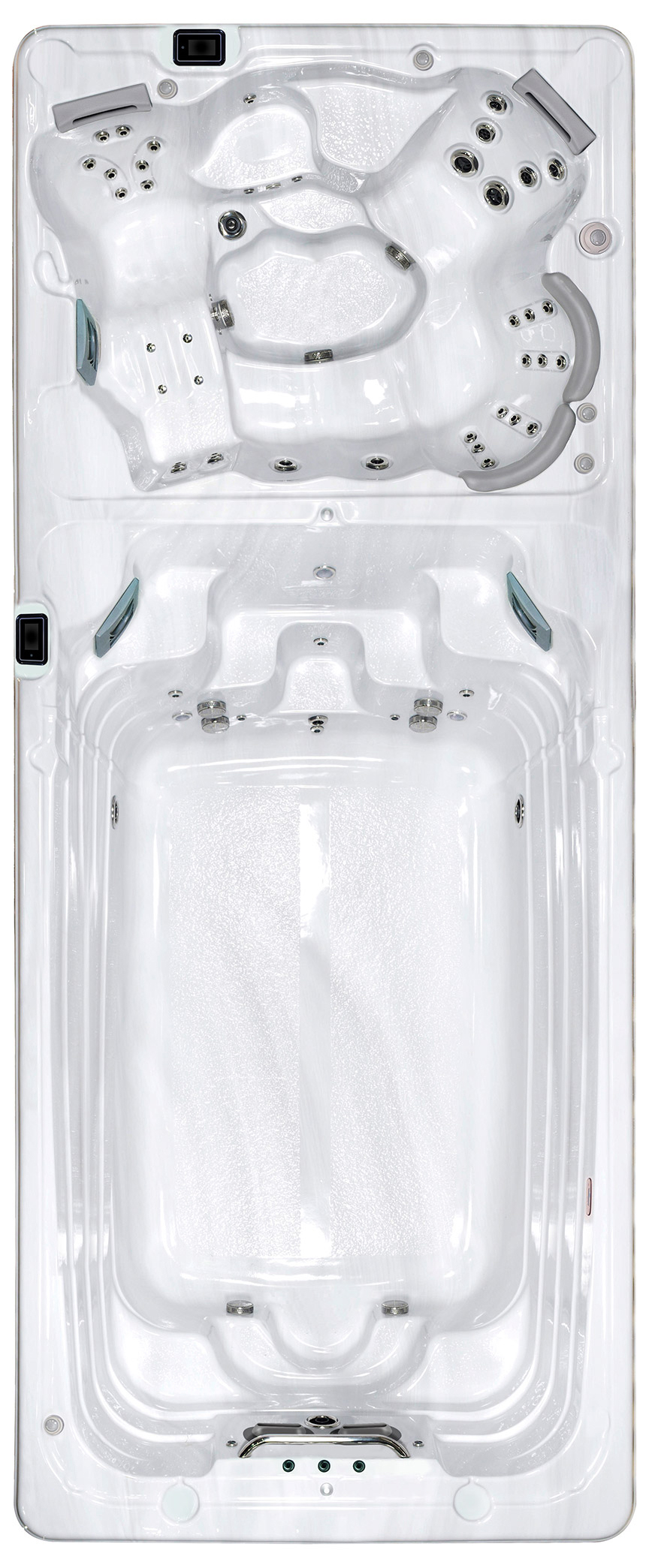 Watch the Swimlife Spa Videos
Want to learn more about this swim spa?
View Pool Installation Examples
GET THE BEST PRICING TODAY
Please provide your information in the form below to get the quote for your desired spa.
By submitting the form, I consent to receive electronic communications from Le Dipping Parlor Spas.