The roomy Aspen® model has room for up to eight adults, which is our largest non-lounge spa is the only model that includes a unique bench seat for two. This spa truly has the best of everything, including patented Fluidix® jets and illuminated grab bars. It's also the only Sundance® spa with bench seating for a side-by-side massage session. Diverse seat options are designed to harmonize with your body, right down to the jetted footwell for your overtaxed feet. Exclusive SunScents™ aromatherapy-releasing, air-only jets soothe your skin and your senses. A full-body Intelli-Jet™ Seat melts away stress and strain. The customer-favorite Accu-Ssage™ Therapy Seat delivers the deepest-immersion massage experience available.
90" x 110" x 41.7" / 231 cm x 280 cm x 106 cm
Watch the Aspen® Hot Tub Videos
Only found in select models, this full-body seat focuses on your neck, back, hips, knees, calves and feet to give you precisely what you need to improve the way you feel.
The customer-favorite seat gives you our deepest immersion massage experience, easing discomfort along your neck, back, wrists and calfs to help strain fade away.
This unique seat offers ample room for two, with a side-by-side back, hip and foot massage session.
The Aspen® Specifications
Dimensions: 90" x 110" x 41.7" / 231 cm x 280 cm x 106 cm
Filled Weight: 6784 / 3077
Filtration: CLEARRAY® UV-C Technology + Filtration
Filters: MicroClean® Ultra Filtration System, 130 ft² (2 interlocking cartridge filters)
North America Electrical: 240 VAC 60 Hz @ 50A or 60A
International Electrical: 230-240VAC 50Hz 1x40A, 2x25A, 1x25A/1x32A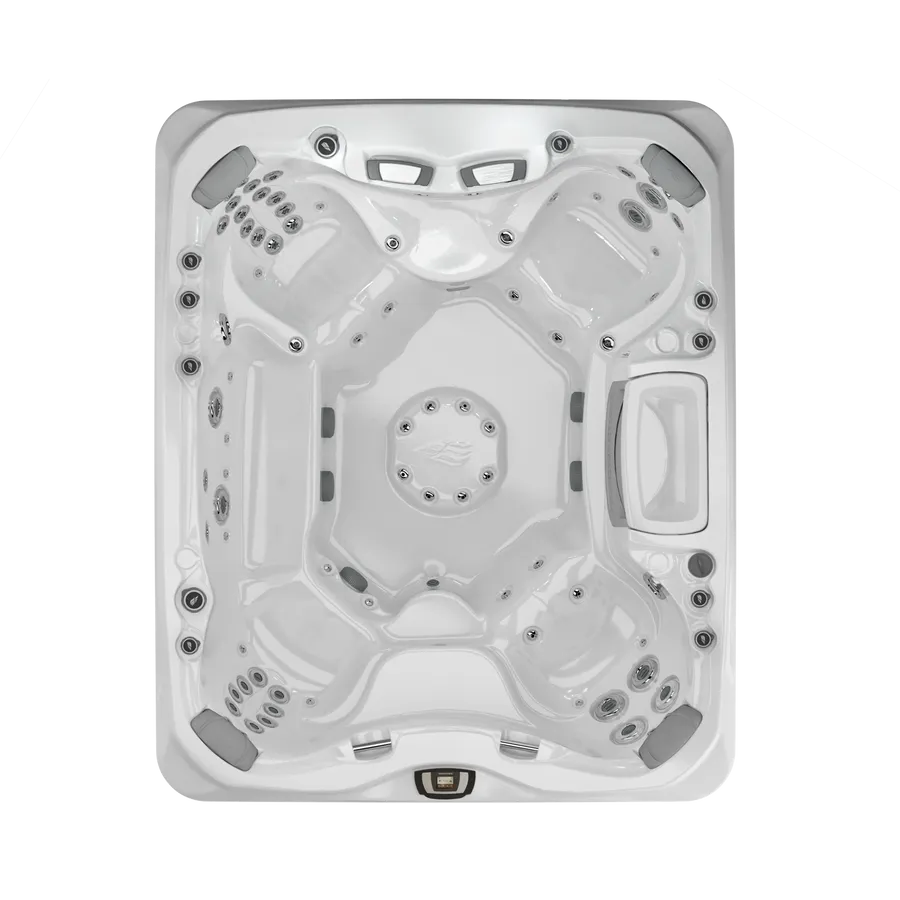 Want to learn more about this hot tub?
These spas are packed with all of the features that spa owners love and intertwined them with new elements you'll soon fall in love with, too.
Hydrotherapy Health Benefits
Setting Industry Standards
Want to learn more about this Sundance® Spa?
GET THE BEST PRICING TODAY
Please provide your information in the form below to get the quote for your desired spa.
By submitting the form, I consent to receive electronic communications from Le Dipping Parlor Spas.