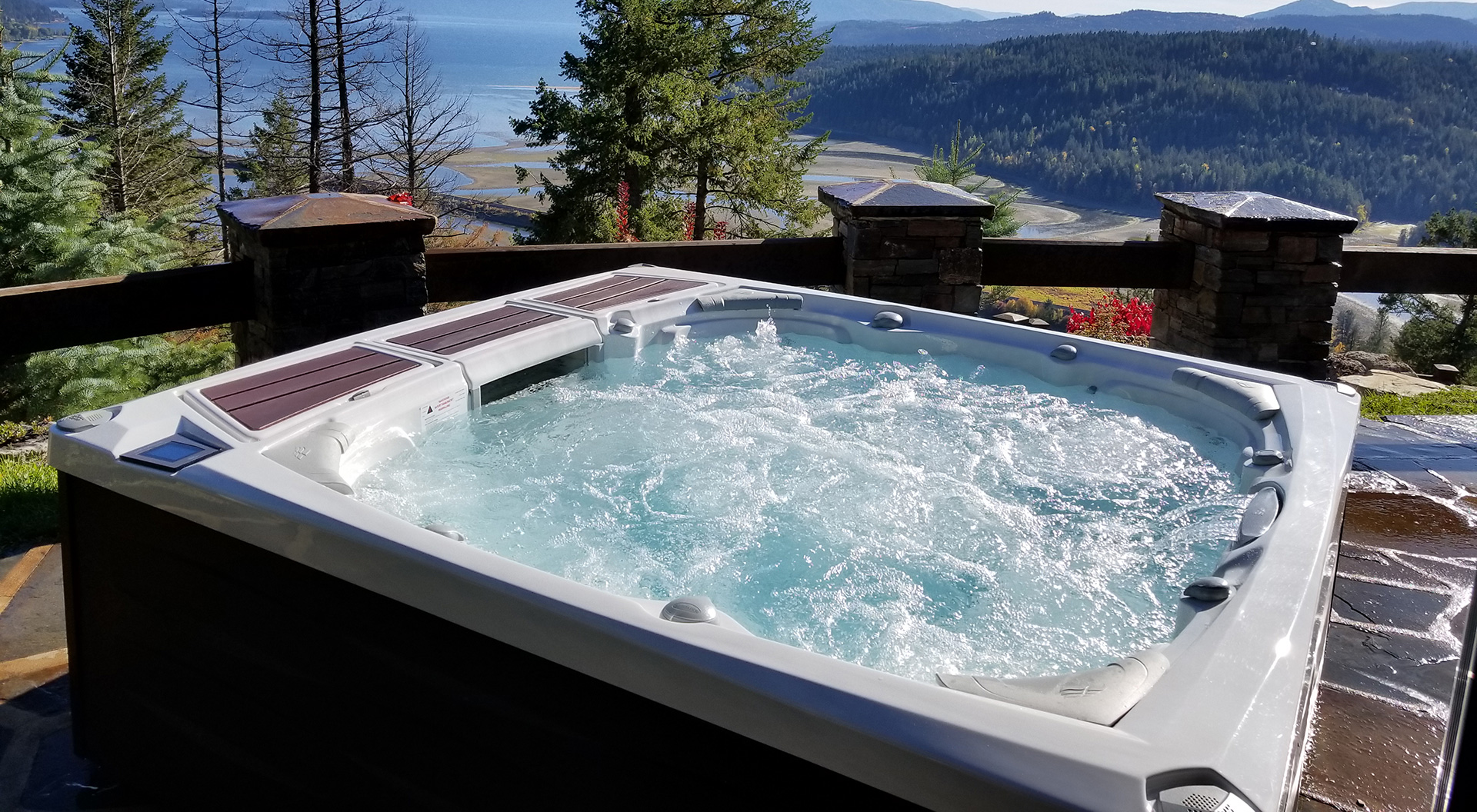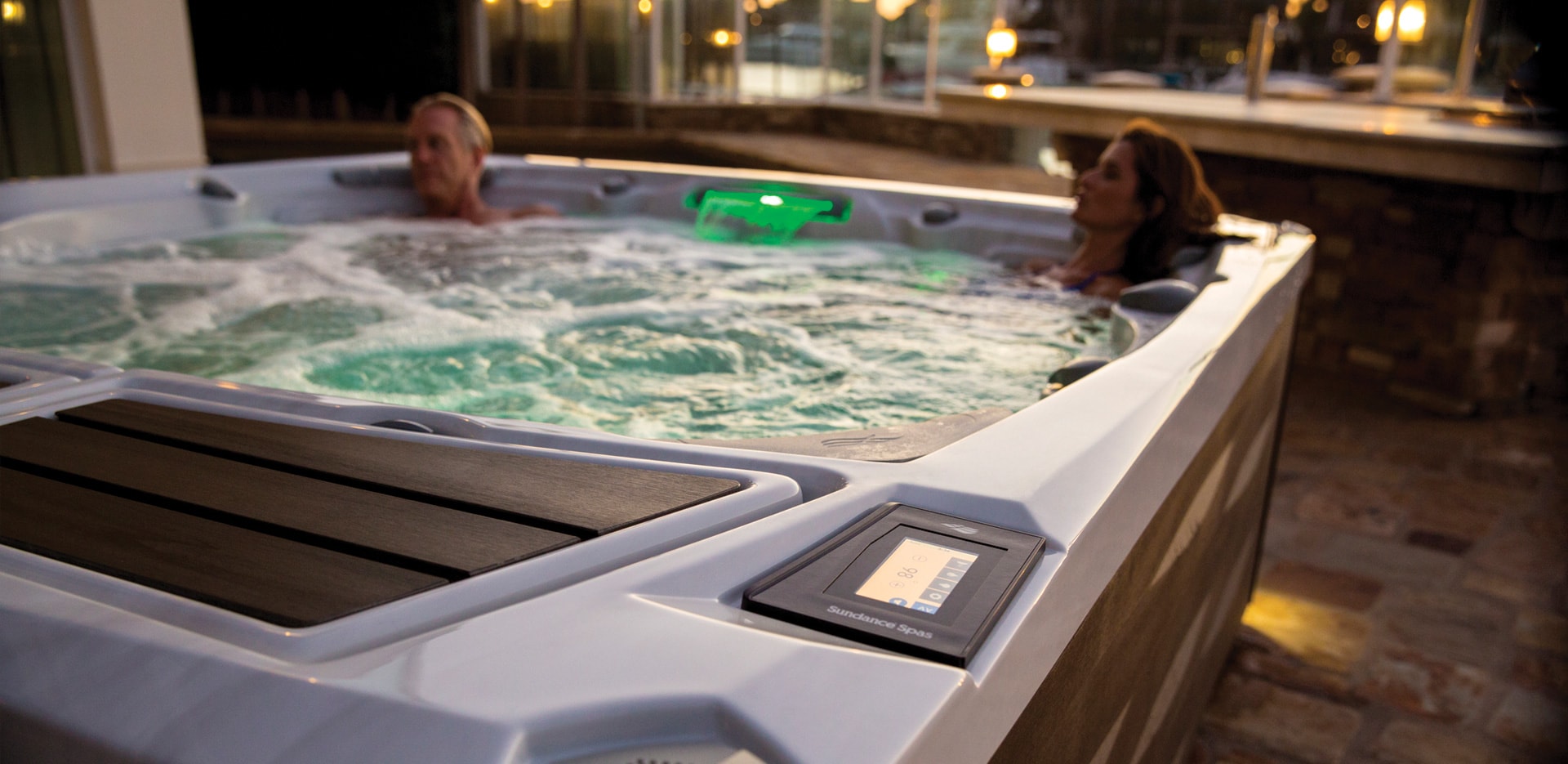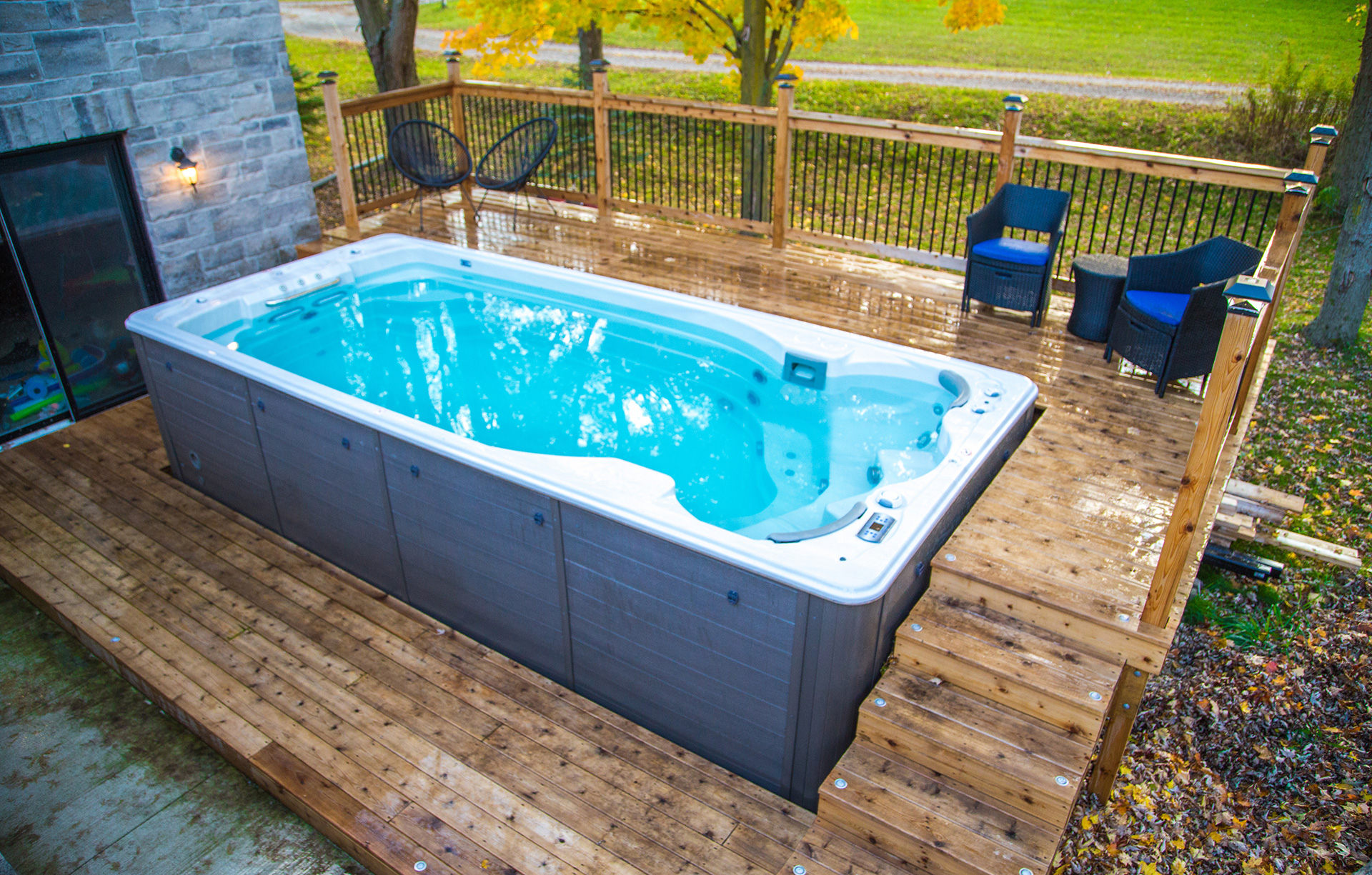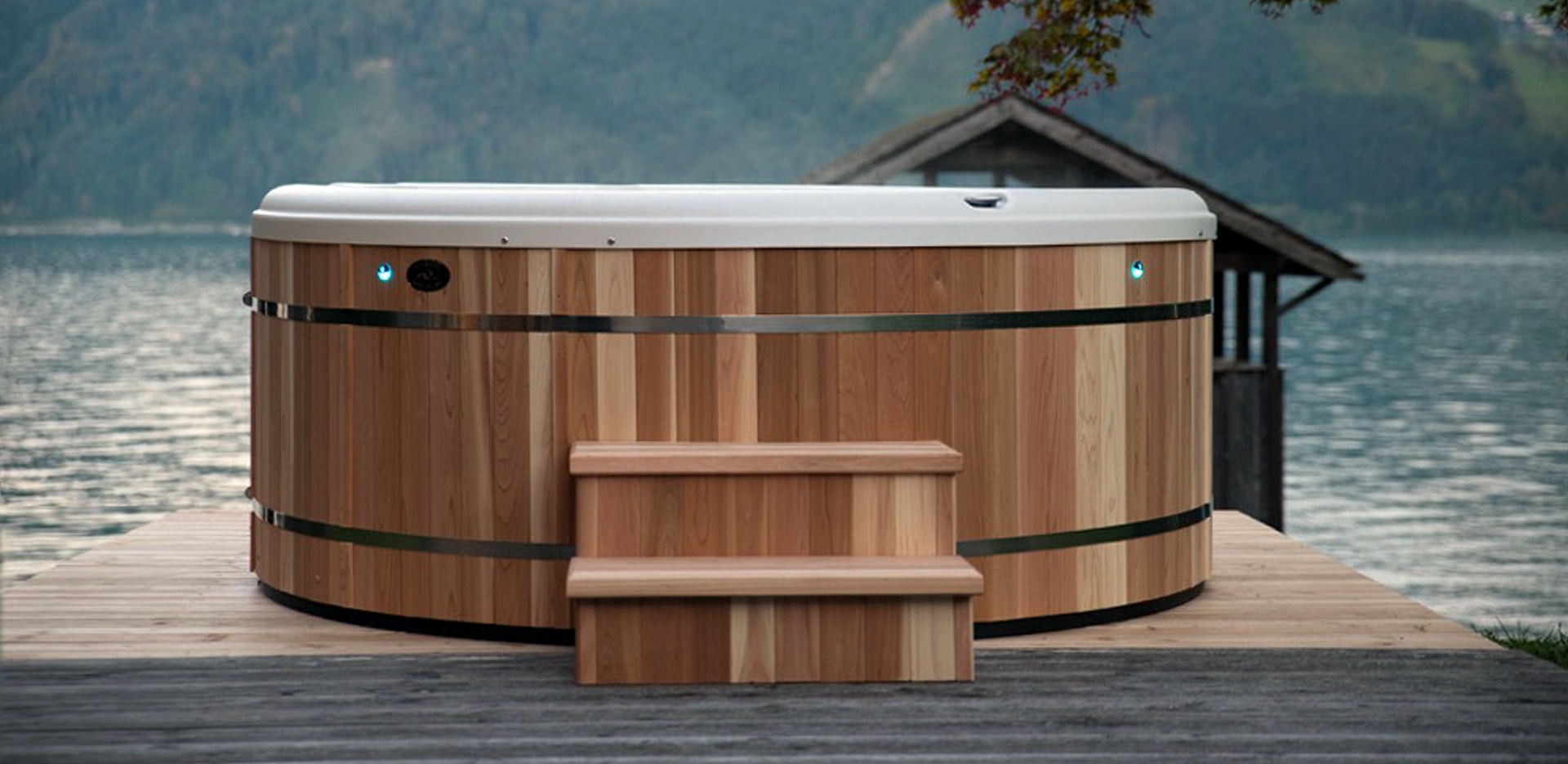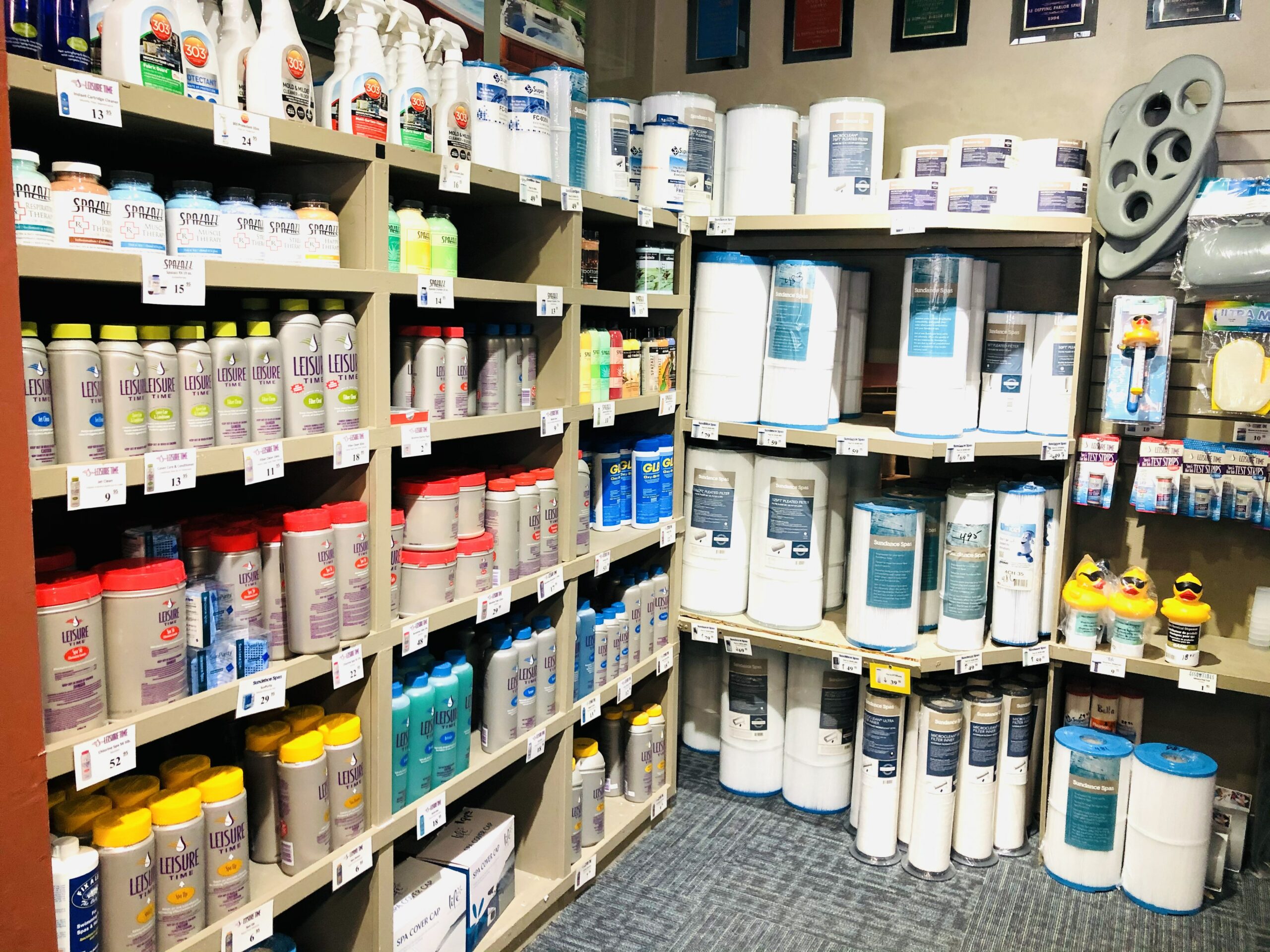 Promo | Nov 2023
Black Friday Winter Warm-Up
Save up to $2,000 on Sundance® Spas
SELECT SPAS IN-STOCK
BRING YOUR BACKYARD TO LIFE WITH A BEAUTIFUL SPA INSTALLATION THIS YEAR! WE HAVE A SELECTION OF HOT TUBS AND SWIM SPAS IN-STOCK. VISIT OUR SHOWROOM OR GIVE US A CALL FOR MORE INFORMATION.
Sundance Spas hot tub

Life is much better in a Sundance® Spas hot tub
Le Dipping Parlor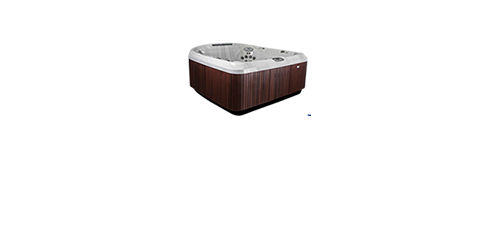 Shop Local with the oldest spa specialty shop in Springfield, MO and surrounding since 1987.
rated #1 in customer service for over 30 years in a row
Catalina Swim Spas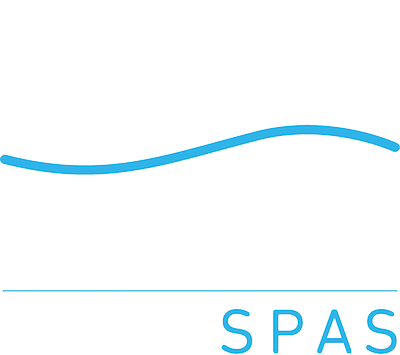 Quality without compromise, the swimlife way
Nordic Hot Tubs

Affordable luxury for your mind, body and soul
Spa Chemicals
Our showroom is stocked with all your must-have spa chemicals!
Want to get the hot tub of your dreams?
Create an outdoor oasis that is personalized to meet your every need. We have a wide selection of spas to meet, if not exceed, your expectations. Equipped with a variety of features and available in an array of sizes, we have the perfect hot tub for just about any family, budget or lifestyle.
At Le Dipping Parlor Spas, we are forever grateful for the sacrifices that members of the United States Military make. After selflessly serving our nation, often putting their lives on the line, the least our community can do is come together to provide support and care.
That's why we're giving back, in the best way that we can. Through the Hot Tubs for Heroes program, we're proud to support our veterans and those on active duty with a free Sundance® Spas package. With each Sundance® Spa sold, we're able to give back more to our community.
To get started and learn more, please complete the Hot Tubs for Heroes Application form today!
WHY YOU WILL LOVE OUR HOT TUBS
Hot tubs are equipped with many features and benefits that you won't want to miss. Check out some reasons why you should own a hot tub.
A gorgeous addition to any landscape, Sundance® Spas is one of the largest and most well-known acrylic spa manufacturers in the world. Our experts at Le Dipping Parlor Spas are thrilled to carry the complete line. Known for delivering a highly-reliable experience with advanced features and easy operation, a Sundance® Spa can transform your space into a year-round private retreat with ease. Come in and see us for more information or browse our selection online to get started.
It's time to take an entirely new approach to your health and wellness. The SwimLife SwimSpas brand has been designing and manufacturing industry-leading swim spas for many years. Each swim spa model is equipped with features strategically installed to help you reap the benefits of soothing hydrotherapy, fun family time and regular aquatic exercise. Sit back and relax as the hydrotherapy jets work their magic, or engage the powerful swim current as part of a routine exercise regimen, the choice is all yours. Easily installed into most homes and backyard living areas, you'll wonder how you ever went without a SwimLife SwimSpa before.
Looking for exceptional hot water therapy at a price point you'll love? You've come to the right place! At Le Dipping Parlor Spas, you'll find the complete line of Nordic Hot Tubs™, a brand that provides the ultimate balance of affordability and luxury. Dubbed one of the five best spas in the world, Nordic Hot Tubs™ offers a full line of quality hot tubs. From luxury models to simple Plug-N-Plays and so much more, we have spas available that can fit just about any budget and lifestyle.
What our customers are saying
We had a great experience at Le Dipping Parlor spas. The sales staff were very informative and helpful in our decision to purchase our spa. The delivery and install team was 1st rate . Not only that they provided clear and simple directions for operating the spa. Best of all it arrived a week earlier than expected !
We love our new spa!!!! La Dipping Spas is the place to go! Laine was absolutely great! She helped us with all our questions and concerns. We were kept in the loop, every step of the way. Bob and another young man got the spa set and fully functional. You guys put that "personal touch" that we don't always see.
SPAS & SERVICE IN SPRINGFIELD, MISSOURI
Welcome to Le Dipping Parlor Spas, your number one destination for the best hot tubs and swim spas in Springfield, Missouri. Not only do we have a large range of industry-leading hot tubs for sale, but our team is also equipped to help you care for, maintain and enjoy your spa for many years to come. You can count on us for hot tub accessories, parts, service, and much more.
We are the oldest specialty hot tub store in Springfield Missouri and surrounding areas. Our family-owned and operated business first opened its doors in 1987, helping thousands of satisfied customers to soothe their mind, body and spirit. In fact, we were awarded our 30th year of Outstanding Customer Service award, and when you visit our showroom you will absolutely see why!
2461 S. Campbell Ave
Springfield, MO 65807


Mon – Fri: 9 AM – 5 PM
Sat: 9 AM – 5 PM
Sun: CLOSED
CLOSED:  December 24th – 26th
CLOSED: January 1st